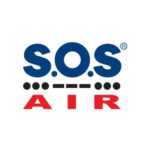 Website SOS Air
First Officer - Beechjet / Hawker 400
Minimum requirements
Total time – 500 hours
Type rating – Not required (Training Provided)
Flight time notes – 500 hours of total flying experience
Desired (but not required): Flight experience in Beechcraft Hawker 400 aircraft type
License – Frozen ATPL
Lic. Authority – EASA
Medical – Class 1
ICAO English level – 5
Additional requirements
EASA ATPL or Frozen ATPL (CPL with ATPL subjects)
EASA Class 1 flight crew medical certificate
ICAO Level 5 proficiency in English language or higher
Languages: English, Fluency in Turkish
The unrestricted right to live and work in the EU
Able to relocate to the nominated base by the company
No-incident/accident certificate issued by authority or previous employer
Male candidates must have completed military service
No criminal record
A valid passport allowing unrestricted travel
Be able to work a flexible schedule
Good communication skills
Highly motivated
Proficient with MS Office
Desired skills: Multi-crew Cooperation Course (MCC), US Crew Visa, Bachelors degree.
Job description
SOS International has the distinction of being the first and only air ambulance service in Turkey, established in 1993.
SOS Air, which operates a fleet of Beechcraft Hawker 400XP is currently looking for First Officers to be based in Istanbul.