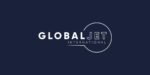 Website Global Jet
First Officer - Falcon 7X/8X
For more than 20 years, Global Jet Luxembourg, a leading European company in aircraft management, has been focused on providing a high-quality service to an exceptional clientele.
Serving entrepreneurs, business leaders and high-net-worth individuals who travel the world is a challenge our dedicated employees revel in every single day. We select candidates based on their expertise and qualifications, but also on their attitude, philosophy, and interpersonal skills.
To meet the needs of our constantly growing company, we are looking for a First Officer-qualified Falcon 7X.
Job Requirements
Current valid type rating Falcon 7X
Valid EASA license
Fluent in English
No history of accidents or incidents
No criminal records and non-security restrictions