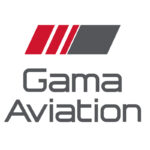 Website Gama Aviation
First Officer - Various Turboprop Aircraft
Job Details
/ Position: Turboprop First Officer
/ Location: Southern Bases
/ Shift Pattern: Rostered Basis
Are you looking for unique opportunities to do something a little unusual? Do you want to be part of an exciting, forward-thinking business?
Gama Aviation is currently recruiting within our UK Flight Crew team for an exciting project based in multiple locations in England. We are seeking applications from First Officers with twin engine experience to join our experienced and friendly team.
You'll need to be flexible, committed and above all enthusiastic about delivering a world class service!
Sounds like your thing – please apply today to find out more!
/ About us:
Gama Aviation is a hugely diverse business that offers much more than perhaps its name would suggest. Yes, we fly but we also save lives, provide mission critical intelligence, and build systems that deliver decisive advantage.
With operations in the UK, US, Middle East and Hong Kong a career with us can offer travel, personal growth opportunities and the ability for long-term progression in a fast paced and dynamic service industry.
/ Skills, Qualifications and Experience required:Applicants must possess a UK CAA CPL/IR, with a minimum of 850 Hours Total Flight Time, of which 250 Hours is on Multi Engine Aircraft
Applicants will be required to go through a security clearance process and must have been resident in the UK for at least the last 3 years
Please Note: The required flying hours are absolute minimums. Successful candidates will be contacted directly, and all other CVs will be held on file.
/ In addition to a Competitive Salary, we will offer you:Competitive Group Pension Scheme
Life Assurance *
Income Protection *
Travel Insurance *
Private Healthcare (after successful passing of probation) *
2 Paid Volunteering Days each calendar year (subject to line manager approval)
*(Subject to insurance underwriting)
Due to the volume of applications received, only candidates selected for interview will be contacted. If you do not hear from us within 20 working days then your application has been unsuccessful on this occasion.