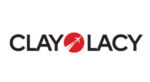 Website Clay Lacy Aviation
Captain - G-V
We are currently seeking a Captain for a London-based Gulfstream G500. This is an owner-direct contract position. Clay Lacy Aviation will be managing the aircraft. Candidates must reside within a two-hour drivable commute.
All applicants must submit to a pre-employment drug screen and background check.
Position: Captain
Aircraft:  Gulfstream G500
Position Type: Contract, Long-term, and Short-term
Location: London Area airports, United Kingdom
Operation: Part 91
Compensation: GBP95,000 – GBP145,000 [Not USD]
Requirements:
Requirements include 3,500 hours of total time, 2,000 hours of PIC time, and 1,000 hours of Turbine time.
ATP and Type Certification required with a minimum of 200 hours in type.
UK/Europe-based candidates only and must reside within two hours of London-vicinity airports. This is not a commutable position.
Comply with all Federal Aviation and EASA regulations, company operations manual, operations specifications, standard operating procedures, and company policies & procedures.
Must pass DOT/FAA drug screening, and background checks and submit to random drug/alcohol tests when required.
Full, legible, color copies of all FAA/EASA certificates (both sides), including Medical and completion of a disclosure form, will be required as part of the application process.
Additional duties as assigned.
Must possess legal right to work in the United Kingdom.
All candidates must apply from www.claylacy.com/careers to be considered.