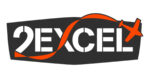 Website 2Excel Aviation
First Officer - Super King Air
Special Missions First Officer (Multi-Engine Turbine)
FT Permanent (Days and Nights)
Prestwick
2Excel Aviation Ltd is an industry leader in specialised and innovative solutions for aviation's most complex challenges. Our Special Missions division delivers specialist aviation services to the UK Government and industry customers. In late 2024, we will begin to deliver our next generation Search and Rescue contract which will operate 24/7/365 out of Prestwick, Humberside and Newquay.
We are looking for First Officers to join our growing team to help us deliver this new and exciting contract at Prestwick. The flying will be varied and challenging, this is not your average A to B aviation job. Your duties will include the delivery of specialist surveillance tasks within the UK and neighbouring States. This exciting and rewarding role will allow the right individual to progress within 2Excel.
Successful applicants will be operating as a First Officer on the King Air 350, alongside a Captain. Each crew will also have a Sensor Operator on board, who manages the sensors and mission equipment.
To be considered for this role, successful applicants must have:
Class 1 medical
UK CPL (or ATPL) with IR
250 + total flying hours (including at least 150 PIC, 50 IR and 5 Night)
It is also desirable that the chosen candidate has the following experience:
Relevant experience in a similar setting (military, police, coastguard)
Proven experience in taking a lead pilot/managerial role in a forward operating base
A current King Air 350 type rating is highly desirable, but not essential as training will be provided*
In addition, applicants must be able to demonstrate the Right to Work in the UK, have the ability to obtain UK Security Clearance and hold a valid UK Driving Licence.
Please note, due to the training requirements for these roles, start dates for successful applicants will be staggered throughout 2024. We will begin making offers towards the end of 2023 and our first new crew will have a start date planned for March 2024. Successful applicants for Prestwick who join early in 2024, will be required to complete training at Humberside until November 2024, our go live date.
In return, we can offer a stable roster using four on and four off shifts, which will include nights, with a competitive base salary and night shift allowance. In addition, we provide generous holiday allowance, private health care, salary sacrifice electric car scheme and a company pension. You will also become an Employee Owner as part of our Employee Ownership Trust (EOT).
Apply using the 'Apply Now' button below. Please upload an up to date CV which includes your current total flying hours. Please also upload a covering letter, noting your preferred base (Prestwick or Humberside), salary expectations and current notice period/availability.
2Excel is committed to promoting equitable treatment, encouraging diversity, and embracing inclusion in our recruitment processes and workforce. We are proud to be recognised as a Disability Confident Employer.
*Successful applicants who do not already have a current King Air 350 type rating, will need to spend up to 3 weeks away from home in the simulator for initial training. This will require TSA clearance and a Visa (most likely US). We will support successful applicants through this process, but anything precluding you from being able to commit to the training or obtaining the appropriate clearances will mean your application will not be successful. All costs related to training (est £20,000) will be subject to a bond for a 2 year period, repayable in the event you leave our employment. The value of the bond will decrease by 25% every 6 months during that 2 year period.